LUAU FOR HEALTH
Annual Event Benefiting Good Health Clinic
October 2nd at Dolphins Plus Bayside!

About Us
Good Health Clinic
Good Health Clinic is the collaborative entity that works with over 100 medical provider volunteers throughout South Florida.  Patients receive top-notch primary care within our clinic and benefit from care coordination and access to countless medically necessary services donated by our generous partners.  Between our in-clinic services and the support of our Volunteer Network, we are able to provide those in need with a true health care solution.
Luau Highlights
Authentic and wildly entertaining, the Annual Luau for Health benefitting ☀️Good Health Clinic on October 2nd, is the Keys' longest-running and largest Luau! 2021 Luau will be held at DolphinsPlus Bayside in Key Largo where you will experience a tropical night to remember – that also makes a difference in your community. See you there!
How it Helps
1/3 of your Keys neighbors are uninsured. Our Keys community is built on the fabric of locals that keep our tourist town thriving; part-time servers, fishermen, maintenance and hospitality workers that go without insurance. They rely on ☀️Good Health Clinic for their care. We rely on YOU, our Donors, to keep our clinic doors open for them. We are NOT a community that leaves those in need behind
Would You Like to be Involved?
Be a SPONSOR
Help in our mission to provide free and low-cost healthcare services to our uninsured community. Learn how you/your business can become a Sponsor. 
Be a VOLUNTEER
Would you like to be a part of the many hands who put this fun and meaningful event together? Apply here to be part of the team!
Be a KAHUNA
KAHUNA: /kəˈho͞onə/ noun
Hawaiian for a wise or important person.  A Keys Community Member who garners support for the Annual Luau for Health.
Jim McCarthy, Editor
Keys Weekly Newspaper
Jim moved to the Keys from Buffalo, NY in November 2018 to serve as editor of the Upper Keys Weekly in Tavernier. He quickly became immersed in the community and hit the ground running telling the stories of the community and its people. When he's not working, he's busy serving as secretary and public relations chair of the Rotary Club of Key Largo Sunset. He's also a member of Leadership Monroe Class XXVIII, the best class ever! As for his track record of success, he served as captain of the kickball champions in the Bad News Ballers. When he's got a moment, he's out on the water diving and playing softball with his friends. 
He's full of energy and enthusiasm, and he's looking to take down the competition in this year's Big Kahuna.
– "I'm honored and excited to be running for Big Kahuna this year," he said. "Since Day 1, I've witnessed just how special this community is and the many people who step up to help out for the cause. I look forward to raising funds for the Good Health Clinic, which helps the uninsured and low-income get the primary care they need."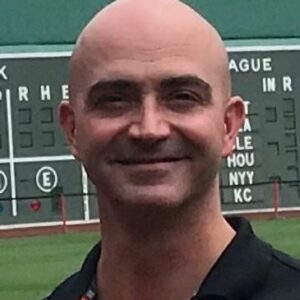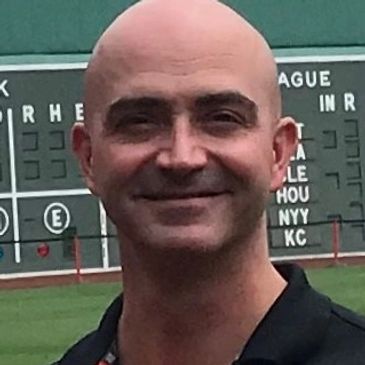 Dr. Derek Papp, MD
Orthopedic Surgeon, Mariners Hospital
Derek Papp moved to Key Largo after Irma and immediately fell in love with the community here. He's an orthopedic surgeon who attended Johns Hopkins for both medical school and residency and completed his sports medicine fellowship with his current partners at Doctors Hospital in Coral Gables.
He also works as a team physician/consultant for the Baltimore Orioles and spends much of his free time helping the team out wherever asked—and travelled to Korea and Mexico as a MLB physician during the World Baseball Classic. Dr. Papp recently organized an international conference for orthopedic surgeons in Antarctica.
– "The Good Health Clinic provides an important and amazing service to the Keys Community—they're easily some of my favorite and most thankful patients. It was an honor to be asked to help this year and Very easy to say yes!"