Good Health Clinic opened in 2004. Originally open only a couple days a week and helping a few dozen patients, the clinic now operates 5 days a week, in two locations, and serves the entire Keys. Thousands of Keys residents have been helped through our services.
Good Health Clinic is a collaborative entity that works with over 100 medical provider volunteers throughout South Florida. Patients receive top-notch primary care within our clinic and benefit from care coordination and access to countless medically necessary services donated by our generous partners. Between our in-clinic services and the support of our Volunteer Network, we are able to provide those in need with a true health care solution.
COMPASSION           INTEGRITY           COLLABORATION
"He who has health has hope; and he who has hope has everything."
-Thomas Carlyle
Good Health Clinic leadership and staff continually strive to assess and meet the ever-changing medical needs of our underserved community from Key Largo to Key West.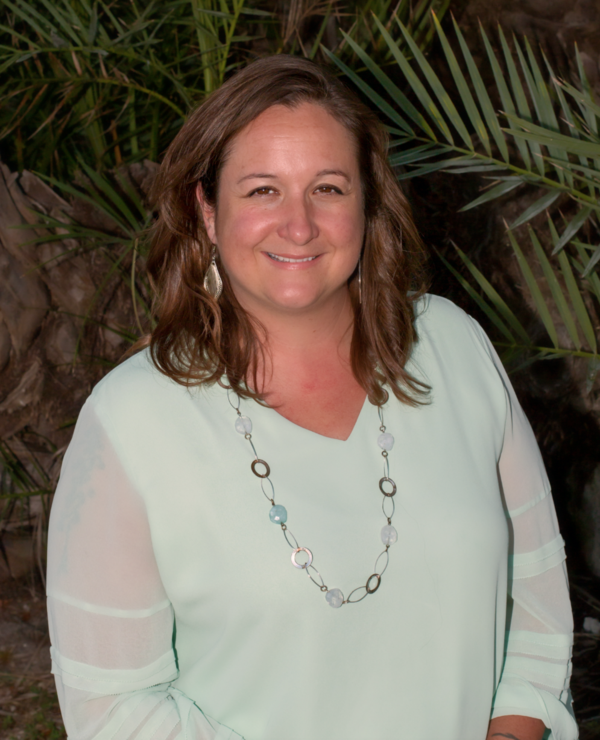 Kate Banick
Executive Director
Steven Lawyer, DO
Medical Director
Good Health Clinic exists to serve as a healthcare home for the low-income and uninsured residents of the Florida Keys. We are proud to highlight that over 95% of resources are allocated to Program Services. 
0
FL Keys Residents Served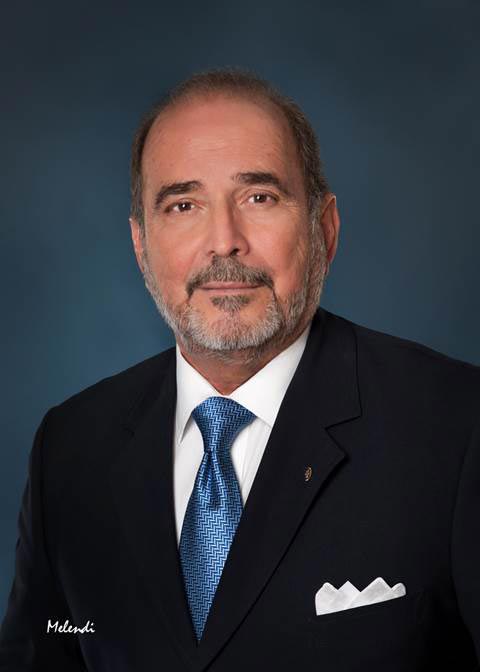 Roberto Alonso
Borland & Associates - Board Chair
Roberto Alonso was introduced to the Keys in the 1970s, when he would visit to fish the Bahia Honda Bridge and spend weekends in Tavernier while growing up in Hialeah. Alonso and his family had fled from Cuba to South Florida in 1960 as political exiles of the Castro regime. Alonso would go on to study at Florida Atlantic and Florida International University, eventually graduating with a bachelor's in political science.
His very first job was doing trade work as a fine jewelry engraver – a skill he's maintained throughout his life. His first corporate job was as an account rep, and later, branch manager, of an accounting business. He later switched to the insurance world, and – fast forward 40 years – now owns and operates Borland & Associates Insurance in Key Largo.
As Key Largo Chamber of Commerce's current chairman, Alonso was chosen by his peers to be a leader for local businesses at a time when many industries are in the midst of economic recovery. A proud business owner – and even prouder parent and grandparent – Alonso believes in leading by example.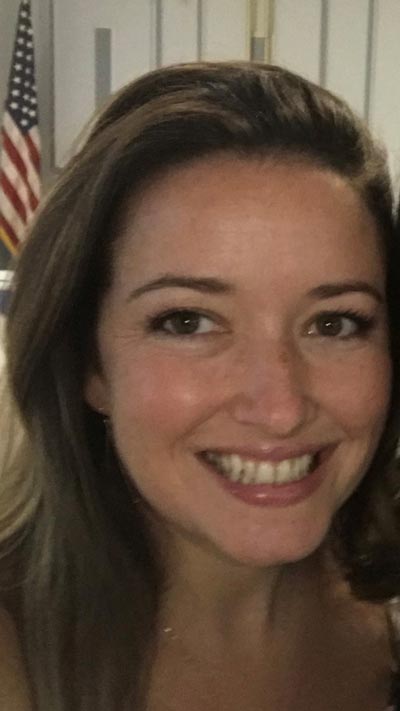 Mary Woods, MD
Mariners Hospital & Fishermen's Community Hospital
Mary Woods works as a physician at Mariners and Fishermen's Hospitals, and also serves on the Medical Executive Committee at both hospitals. For her undergraduate education. She went to New College of Florida. She worked in the Keys as a social worker and later at Moffitt Cancer Center as a breast cancer researcher before pursuing her postgraduate education at Florida State University to earn her MD. She did her residency at St. Vincent's Medical Center in Jacksonville, Florida in Family Medicine before returning to the Keys where her family resides.
She first came to be involved with The Good Heath Clinic by volunteering there. She was very impressed with the clinic as she was able to provide a broad spectrum of services to a large number of local residents in need. She continues to volunteer there on an as-needed basis and serves on the Board of Directors. She loves living in the Keys and enjoys being out on the water in the backcountry. She is an avid reader and also enjoys sketching and spending time with her family and her dog Lucy.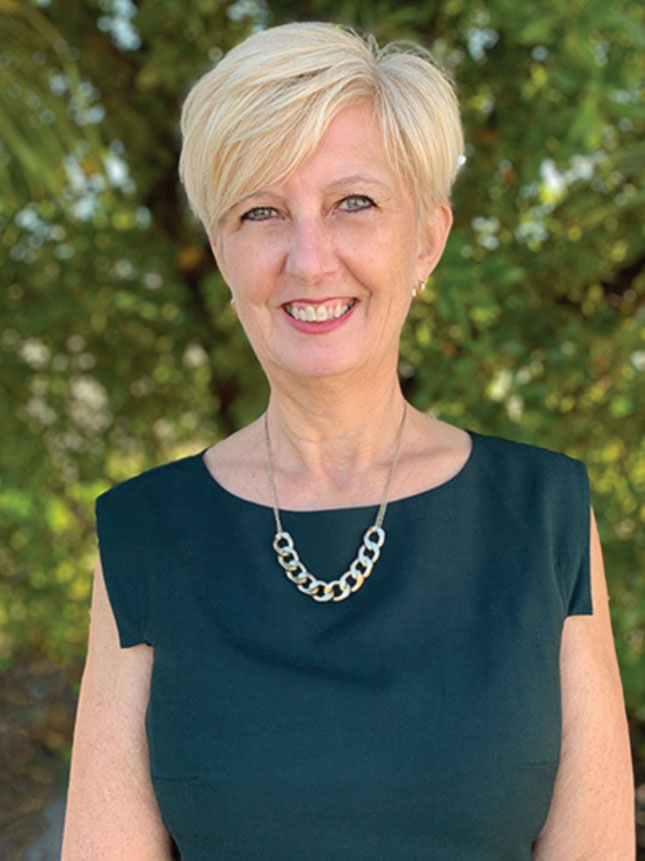 Lori Bailey
VP/Market Lending Leader
Lori has been in the banking industry for 30 years with 17 years in lending. Lori is well-versed in commercial and residential loans – large or small. Her professionalism and familiarity with Marathon and the Upper Keys area are prevalent in all of her lending transactions.
Lori is a member of the Key Largo, Ocean Reef and Marathon Chambers of Commerce, the Key Largo Rotary, Ambassador of the Islamorada Chamber of Commerce, a graduate of Leadership Monroe Class XIX, and past Vice President of Business & Professional Women of Marathon.
Terry Abel
Fire Chief, Village of Islamorada, Board Secretary
Terry Abel moved from Virginia Beach to the Keys in the fall of 1993 after working 7 years as a civilian for the Navy.  He first worked as a mate on the charter boats out of Bud n Mary's and obtained his captain's license soon thereafter, mating, running boats and also working for SeaTow.  In 1994 he started volunteering with Islamorada Fire Rescue. The Village of Islamorada incorporated in 1997 and took over all fire and EMS in 1999 and he was one of the original hires to protect our community.
The same year he met his beautiful wife Corie McGraw Abel, a seventh generation conch, and yes he is the first branch in that family tree. Two awesome daughters later, one in college and one in high school they are about to be empty nesters soon.  For the past seven years he has been the Fire Chief for Islamorada, an honor he holds very dear to his heart,"I love being able to help our community."  Helping out at the soup kitchen for the Baptist Church, board member for GHC, board member of the Upper Keys Rotary Club, and helping with other groups and organizations when asked takes up most of his free time however you may catch a glimpse of him on his  boat with his wife at the Sandbar enjoying a little salt water and sunshine, out in the woods riding their ATVs, sitting around a campfire making smores and telling good stories of adventure had that day.
That's pretty much me in nutshell, there is plenty more groups I work with, organizations I serve, history behind what makes me tick, degrees and certs and licenses however that's boring stuff.  For me its all about family, community and helping out if possible.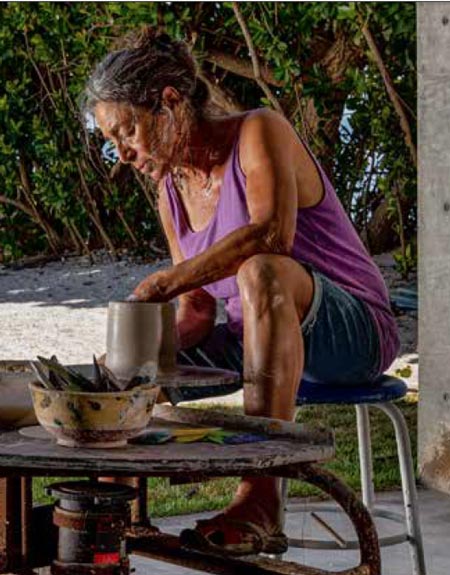 Beth Kaminstein graduated with a BA from Bennington College in Vermont, 1976 (Ceramics, Drawing, and Dance). Since then she has enjoyed a rather diverse life living in Florence, Italy and then in NYC where she owned and managed her family's hardware store, Kaminstein Bros.
In 1989, she moved to Islamorada to have a family and continue windsurfing, among other things.  While living in Islamorada, she worked to create a playground in the park behind the library in Islamorada, worked with her late husband, Ron Levy, on creating the municipality known as Islamorada, Village of Islands, built and ran a private pre and elementary school which then became the Upper Keys first charter school known as Montessori Island Charter School.
She supported Ron while he, and the first council, created the park known as Founders, built the aquatic center, known as the Ron Levy Aquatic Center, and built the amphitheater in the park with Dave Feder along with establishing ICE, Islamorada Community Entertainment.  During this time, she has maintained a ceramic studio in her house that has been an important aspect of her artistic life.
She has made ceramic pieces for restaurants, hotels, and catering businesses as well as continuing her own work and exhibiting in Washington DC, NY, Miami, and Islamorada. Through the Monroe County Council for the Arts, she was awarded and completed numerous Artists in the Classroom grants.  She also was selected to work on the Broward County Greenways trails project, a public art project in Broward County, creating roundabouts for bicycles and designing mile-marker trail signage out of clay with the iconography of local flora.
She is am a member of the Art In Public Place Committee of Monroe County and serve at the pleasure of Commissioner Rice.  She is am a founder and board member of the Ocean Studies Charter School, board member of the Good Health Clinic, and Friends of the Pool all of which are not-for-profit community organizations.
Kate DeLoach
The Southern Group
Kate DeLoach is an eighth-generation Floridian and Keys native. She served for six years as District/Legislative Aide for State Representative Holly Raschein before joining The Southern Group in 2019 to open their sixth regional office in the Florida Keys. Kate earned her B.A. from Flagler College in St. Augustine and her M.A. in International Affairs from the City College of New York. She also earned a graduate certificate in Natural Resource Policy and Administration from the University of Florida.
In addition to the Good Health Clinic, she serves on the board of numerous local organizations including the Florida Keys History & Discovery Foundation and the Monroe County Historic Preservation Commission. Kate lives in Tavernier with her husband, John.
Rosie Sanchez, MSN, RN, CNRN
Director ICU & Oncology Services | Mariners Hospital & Fishermen's Community Hospital
Rosie Sanchez is the Director of ICU and Oncology Services at Mariner's Hospital and Fishermen's Community Hospital. She was born in Miami and moved to the Florida Keys in 1997. She has her BS from Florida International University, a BSN from Chamberlain, and an MSN from Western Governors University. She is active in the community through volunteering and participating in local events. In her free time, Rosie enjoys spending time with her family along with boating, diving, paddle oaring, camping, hiking, and motorcycling. She brings her medical experience and love for the community to our board.
Bonnie Sorensen is an Ohio Wesleyan University graduate who started her career as a third-grade teacher then became a stay at home mom raising 5 children. She was President of the Junior Women's Club and The Jaycee Wives along with serving on the education committee for the Methodist Church. Her and the family moved to Washington DC where she started off as the office manger for their family business, Andrews-Bartlett. The company managed the decoration of the Kennedy Center for President Nixon's Inaugural. Over the years she held several executive positions at Andrews-Bartlett, COO included. She also served as Vice President then promoted to Executive Vice President for GES Exposition Services when they acquired her company. In 2000 she, along with other employees, started Tradeshow Logic, a full-service show management company.
She is currently retired but serves as the Chairman on the GES Board and has also served on the Board of Directors for the Florida Keys History and Discovery Center and Advisory Council for Ocean Reef Club. She is married to Norm Sorensen with 5 children, 12 grandchildren, and 1 great grandchild. She and her husband currently live in Ocean Reef and in the summers, they reside in Marietta, Georgia. She enjoys
bridge, fishing, and spending time with her friends and family.