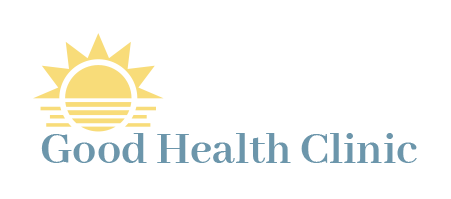 Free medical care for uninsured Florida Keys residents in need.
Good Health Clinic is a Florida Keys health care center with locations in Tavernier and Marathon. Florida Keys residents who meet the eligibility requirements use Good Health Clinic as their primary care home. Medical Care is provided inside the clinic and outside the clinic at the offices of our Volunteer Referral Network participants.
Services Provided Include:
– Orthopedics
– Dermatology
– Gynecology
– Mental Health
Wellness/Preventative Care
– Annual Physicals
– Cancer Screenings
– Colonoscopies
– Vaccinations
– Pap Smears
– Mamograms
– Clinic Exams
– Family Planning
Diagnostic Labs & Imaging
– Routine Blood Work (CBC)
– Urinalysis
– Thyroid Screening
And many more. Contact us to inquire about specific tests.
– Hospital procedures
– Cancer treatments
– Surgeries
And more…
– Orthopedics
– Dermatology
– Gynecology
– Mental Health
– Ophthalmology/Optometry
– Physical Therapy
– Nutritional Counseling
Good Health Clinic exists to serve as a healthcare home for the low-income and uninsured residents of the Florida Keys. In pursuit of this mission in 2019 we are proud to highlight that over 95% of resources were allocated to Program Services.
$
0
Medical Services Donated
ANNUAL REPORT
Read details and program highlights in our 2019 Annual Report.
Caring for our
community is
a team effort.
Good Health Clinic is founded on the belief that caring for our neighbors elevates our community as a whole, and that everyone deserves to be healthy. More than 100 medical providers, seven hospitals, and countless medical support staff volunteer their time and services to Good Health Clinic patients.
Patient Stories
Good Health Clinic provides care for 700-1000 patients every year. Hear real patient stories and share your own.
Authentic and wildly entertaining, the Annual Luau for Health benefitting Good Health Clinic held Saturday, May 2, 2020, is the Keys' longest-running and largest Luau!
In partnership with the Monroe County Department of Health, Good Health Clinic is offering FREE access to COVID 19 diagnostic testing to anyone in the community.